You find two folders in MOTION:
Individuals = all single samples of the four categories, with Mod Wheel assigned (120 sounds).
Movements = layered sound with up to four samples, with Mod Wheel assigned (110 sounds).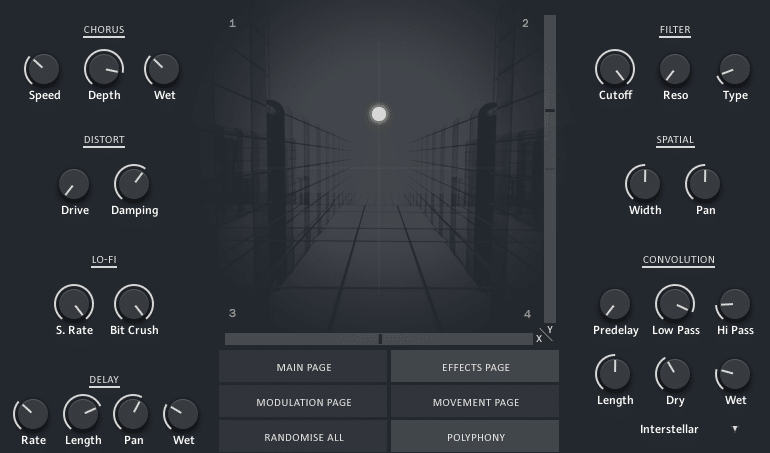 MOTION is divided into four categories:
FD = Field Recordings (15 samples)
KY = Reverberated keys (22 samples)
PD = Tonal Pads (48 samples)
SC = Soundscapes (35 samples)
All Field Recording can be stretched to their extreme, to create organic atmospheres.
All Keys are designed as an add-on voice, with long reverberated sounds.
All Pads are tonal, so you can play chords and melodies with them.
All soundscapes are made with musical intervals, (nearly) no noise weirdness here.
An INIT blank patch is available out of the two folders above.
From the interface you can select all samples, with a menu list clearly divided into the four categories above. It is therefore very easy to transform a sound or create your own.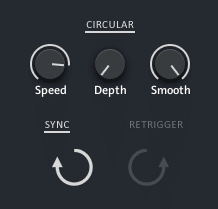 Exploring the Randomise function will give you instant results and an endless exploration playground.
You can also create your own Multi sounds, combining all existing patches, since they match with each other quite well: we invite you to explore this side of MOTION.
You need to use the Mod Wheel for all modulations and X/Y movements to start.
If you are looking for plain, tonal sounds, you simply can explore the default patches programs.
If you are after modern, complex sounds, always try the Mod Wheel.
All samples are seamlessly looping for infinite, evolving, sustained sounds.
All samples are converted to Kontakt's native .ncw format.